Following on from my preceding post about teachers and working with this month's writing group topic (I'd like to thank …), I've been thinking about those who from whom I have learnt many small lessons on my spiritual journey so far. Some have also taught me other lessons (including big ones) but I've concentrated on very specific instances (otherwise this would be a very long piece of writing).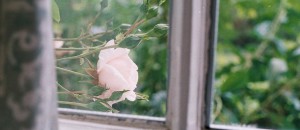 I'd like to thank ….
Laura Duncan for demonstrating true forgiveness, wholeheartedly welcoming Sandra back to the house after an incident involving the two of them, a carving knife and a locked room.
Elsie Armitage for recognising the Quaker in me and encouraging me. We only met for a couple of hours but it made a big difference to me.
Claude Liddle, one time clerk of Loughborough meeting, for reading the notices in such a way that it was clear that the activities of the meeting arose from the worship of the meeting.
Sheila Wimbush for sharing short, appropriate, thought provoking readings with us young guides at camp.
Francis Savage for taking me to mass on Iona and sharing something of how much it mattered to him.
Stephen Cox for coming and sitting beside me as I prepared to lead epilogue and showing me how much difference someone's supportive presence could make.
Alistair for standing on the stage at York behind Sean and demonstrating that their relationship was essentially the same as my marriage.
Thich Nhat Hanh for wiping the whiteboard mindfully during the retreat at Nottingham in 2010.
Rosamund and Ian Robertson for opening their home to me and sharing their way of life that arose from their faith.
Mark Turner for inspiring and making possible a pilgrimage to Iona for a somewhat motley band of people associated with Loughborough University.
Kate Hatton for pointing out to me how I had demonstrated Christ's love for her.
Christine, Stephen, Jane and John for taking me to Sunday School with them when I was visiting Drayton as a child.
Jane Sams for agreeing so enthusiastically to be a 'guinea pig' for the 'Becoming Friends' trials.
The sea scout leader at Lochearnhead Scout Station for leading short, simple, meaningful, heartfelt prayers at flagbreak each morning.
Jim Pym for being the channel that answered questions I hadn't even put into words.
Jim Grant for encouraging me to apply for membership of the Religious Society of Friends.
The Woodbrooke tutor who demonstrated the Woodbrooke ethos by listening to and valuing the views of everyone in the seminar group.
Dave Day for providing the motivation that actually got me to a Heart of London Sangha meeting.
Ginny Wall for recruiting me to the online companions team of 'Becoming Friends'.
Nick Bagnell for teaching me the importance of smiling at our fellow circle dancers.