As I said in my last post (F is for Fear), I heard Advices & queries 33 read in meeting for worship recently, and another part that particularly struck me was:
… Try to discern new growing points in social and economic life. …
It seems to me that there are many growing points in these areas – the ones I want to discern are those that, if nurtured, will move us all closer to a realisation of what might be termed 'the Kingdom of God' here and now.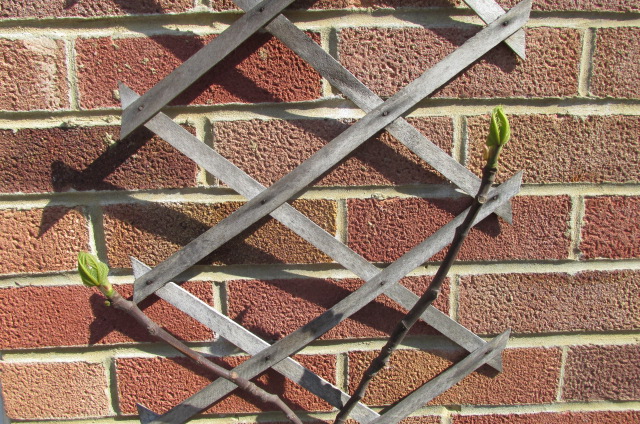 And then the next question is 'how can I help to nurture this growing point, this seedling?'
I'm a 'little bit here and a little bit there' kind of person, rather than a totally dedicated to one project type. So my allotment is sown with a little bit each of a lot of different crops. This approach tends to avoid gluts, but sometimes doesn't produce enough of one crop or another. It usually does produce something. One crop fails but another is an unexpected success.
Back to social and economic life. Where are the growing points I might help to nurture?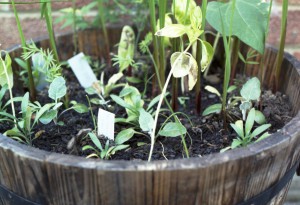 One recent development was a household decision early last year that the time had come to make a commitment to a political party, not just talk a lot (however loudly) at home. So we all signed up with the Green Party, having realised that that was the party with policies closest to what we wanted to see happen. I think it would be fair to say that I saw this as a 'growing point' (along with many others in the run-up to the 2015 general election). Joining and paying a regular subscription was one small way I could nurture this growth.
Then came the call for potential candidates, both for the general and local elections. Long discussions ensued in our household. If need be, could or would any of us be prepared to stand? We wouldn't expect to be elected, but there needs to be a name on the ballot paper for people to be able to register at least a protest vote. Was it another way we could help? In the end one of us did stand for the local council in our ward, picking up over 100 votes, and we all learnt a lot about the practicalities of how elections work. This year is an all-out election in our borough, so we are all standing, in order to help fill all the spaces on the ballot papers. One small action has led to another. And reminds me of Advices and queries 34:
Remember your responsibilities as a citizen for the conduct of local, national, and international affairs. Do not shrink from the time and effort your involvement may demand.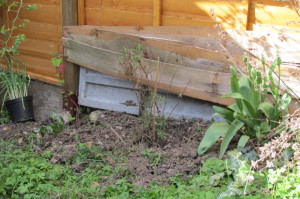 Another growing point that I've noticed and wanted to encourage is the interest in Basic Income. At present I'm only observing and occasionally commenting in social media – a very low level of nurturing, but something.
Yet another growing point that I'm watching is the Transition Town movement, especially as it has now come to our town. I don't see a role for me at present, and I really must not take on too much …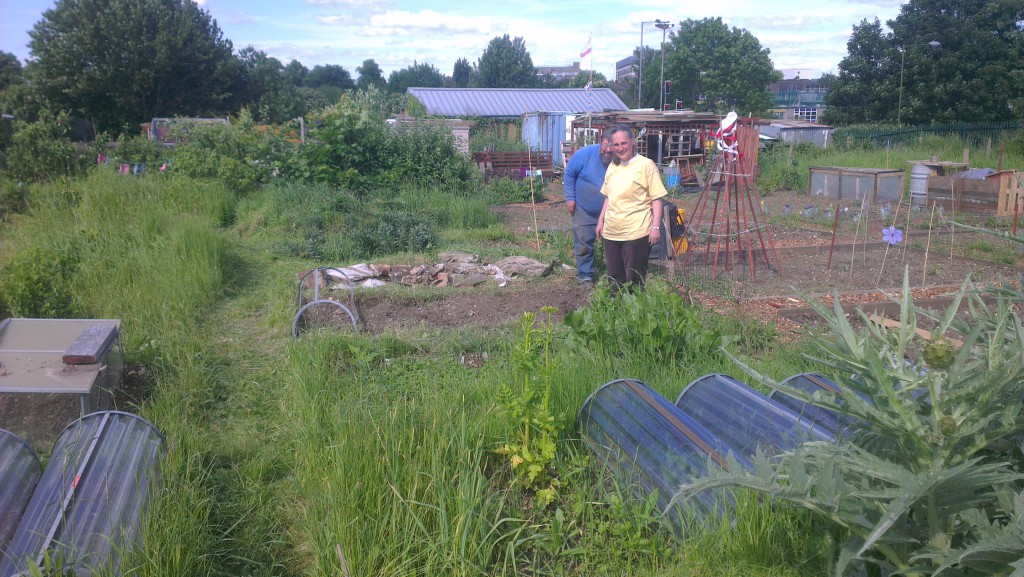 I see all these as growing points that relate to commitments Quakers have made in recent years towards being a 'low-carbon, sustainable community' and working for greater economic equality and justice. I'm sure there are many more.
The growth in Islamophobia, on the other hand, is something I want to help weed out not to nurture. Again though it is by small steps, not necessarily very direct steps. My involvement with our local Interfaith Association is one way to be taking action. It's more like planting trees than growing annuals. More on this may follow when I get to 'I is for …'